Spring is here, and summer is right around the corner, the perfect weather for one of our lightweight, moisture-wicking technical cycling caps.  Far be it for us to decide what cap would look best on your head... so just like our cotton caps, we've decided to let you build you own!So grab a chair, fire up you PC, pour another cup of your favorite beverage, get those creative juices flowing, and build the cap you've always wanted!  Click here to get started.
---
• reviews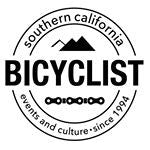 We recently had the opportunity to sit down for a Q&A with the fine folks over at Southern California Bicyclist.  Click here to learn a little more about us!"While cycling caps may seem like a simple product, there is a lot of meticulous detail that goes into developing a distinct style and producing a quality cap." Also, be sure to follow SoCal Cyclist on Facebook and Twitter for the latest cycling events in and around San Diego. Do they have a custom cycling cap? You'd better believe they do.  
---
"There's no shortage of companies that produce cycling caps and there are even more individual designs for caps themselves. Although the general concept is the same (small cap with a brim, fit close to the head) the detailing and sizes vary greatly. For someone with a keen sense of details, or an unusually large head, the specifics of sizing, materials, and stitching can be very important.Thankfully the Walz Cap I recently purchased fits nearly all my needs and desires perfectly."The review has a full overview of our caps including material, sizing, and brim. Check it out!Thanks, Prudent Cyclist! We appreciate the...
---
The 2016 NAHBS show was a great success, so we decided to book another flight and head up north to Canada for the 2016 Toronto International Bicycle Show!  So if you're in the area, stop by our booth, say hi to Chris, and get yourself a custom wool show cap.
---
We're extremely excited to be returning to NAHBS!  This year's show is practically in our backyard, features some of the most unique bikes on the planet, and has some of the friendliest most genuine bicycle enthusiasts we've ever met.  If you're attending, stop by, pay us a visit, see what we've brought, ask us what's in the works.   We've have been quite busy lately, and would love to share what we've been up to.