DIY is all the rage these days, so why not take the reins and build your own cap?  After many days, weeks, months, and years of planning, we recently launched our new Build-a-Cap program, and were overwhelmed to say the least by the demand!  Since the program's release we've seen our share of interesting designs, some more so than others;)  Hey, beauty is in the eye of the beholder right! So, if you're having trouble deciding which one of our caps would look just right perched upon your head, take a look at out Build-a-Cap page, get your creative juices...
---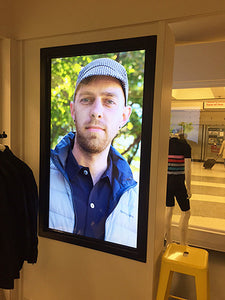 San Francisco, California - December 10, 2015 - We are thrilled to announce our latest small venture, a cool little pop-up shop in the heart of San Francisco, in the Montgomery BART Station. Whether you're looking for a last minute gift or just want to check out some cool new Walz cap styles, we invite you to stop by and say hello.  City: San Francisco, CaliforniaLocation: Montgomery Bart StationWhen: December Only!What: Awesome Cycling Caps and Gear from Walz and DannyShane Happy Holidays! You're invited, so stop on over if you're in the neighborhood! Here's a map to find us...
---
As officially reported by our friends at VeloNews: "Few garments are more evocative of the cycling aesthetic than the short-brimmed cap. Walz does it right with its wool piece, with a moisture-wicking liner for three-season comfort. An extra $5 gets you custom embroidery." We are honored to be included in Velo's 2015 Gift Guide! Read the whole article here. 
---
• map cap
Walz Caps is pleased to announce an updated line of geography-themed classic cycling caps. The Walz "Map Cap" line features technical, moisture-wicking caps for 16 popular US states (including California, Colorado, and Texas, among others) and cotton ribbon caps for countries including Canada, Germany, and Italy. Walz is recognized by enthusiasts worldwide for producing cycling caps of superior durability, style, and utility."Over the past year, as we've seen our corporate custom cap program grow considerably, I've come to realize something really important, " said Michael Gilstrap, president of Walz Caps, "Our caps help complete a personal statement that starts with the bike. Showing...
---
We're always glad to hear from our customers and don't mind a pat on the back, either.  "Since 2014, Walz Caps have been a big part of my cycling experience, offering a variety of caps for every purpose and style...I also own at least a dozen non-Walz caps which now sit idle for two reasons, they seriously suck in comparison and, well I can't shamelessly promote Walz if I am not wearing their caps all of the time now can I?" Take a detailed look at Walz through the eyes of a cyclist as Jason points out the features of...